ABOUT OUR
Laguna Oaks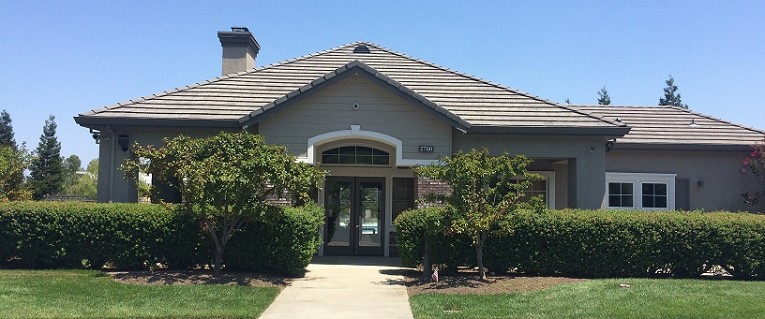 Laguna Oaks is a beautiful, secluded, established community of 161 homes nestling on the edge of the ridge in Pleasanton, California. These outstanding homes stand amongst mature, meticulously cared for landscaping, which includes park like common areas with walking paths, mature trees and a historic Heritage Oak. This family oriented development has a recreation area which includes a children's play area, two full size tennis courts, a basket ball court, a fully heated pool and year round spa. A well-appointed clubhouse is available to residents for private parties and entertainment. The whole area is enhanced by breathtaking views of the Pleasanton Ridge.
Historic Main Street Pleasanton is nearby with its quaint shops and many fine restaurants. Local nearby parks include the Pleasanton Ridge Regional Park and Augustin Bernal Park with their many hiking and biking trails, the Alviso Adobe Park, Meadowlark Park and several sports parks within the city. Many of these are within easy biking or walking distance.
Despite our secluded and country setting Laguna Oaks has convenient and easy access to the I680 and I580. San Francisco is an easy 40 minutes away on the nearby BART (Bay Area Rapid Transit) trains, which run every 15 minutes. The ACE (Altamont Commuter Express) train gives efficient access to San Jose and Stockton from the station in Pleasanton five minutes away.
Laguna Oaks is served by one of the most highly rated school districts in the state of California making it one of the most sought after communities in the East Bay. Foothill High School, an award winning school is within walking distance, Thomas Hart Middle School and Lydikson Elementary School within a short drive from our community.
Laguna Oaks is a financially stable, professionally managed association of homeowners governed by a volunteer board of directors. The board dedicates itself to the upkeep and improvement of association property and common areas, maintaining the harmonious quality of living in Laguna Oaks, and also monitors the development of areas adjacent to Laguna Oaks that may affect the quality of life for its residents.